Todd has asked me to post up some photos of my car, so I thought I put up some photos that have been taken over the years.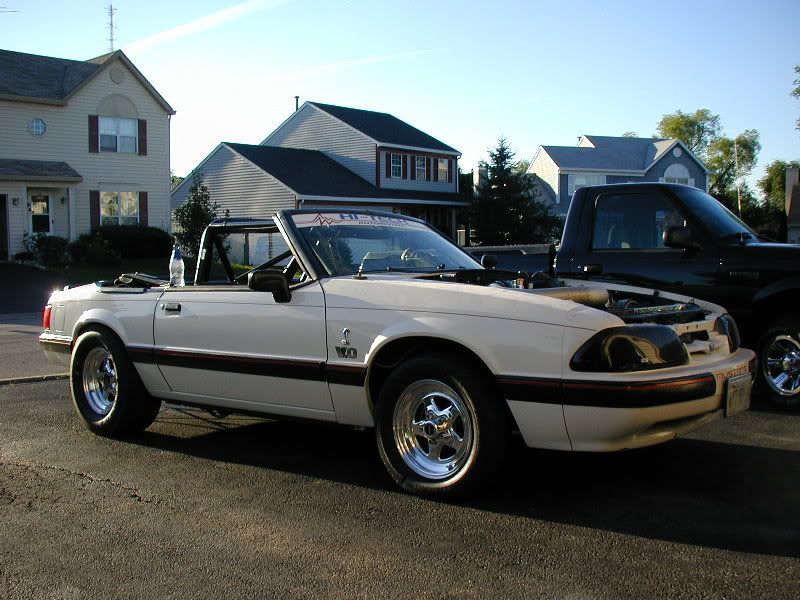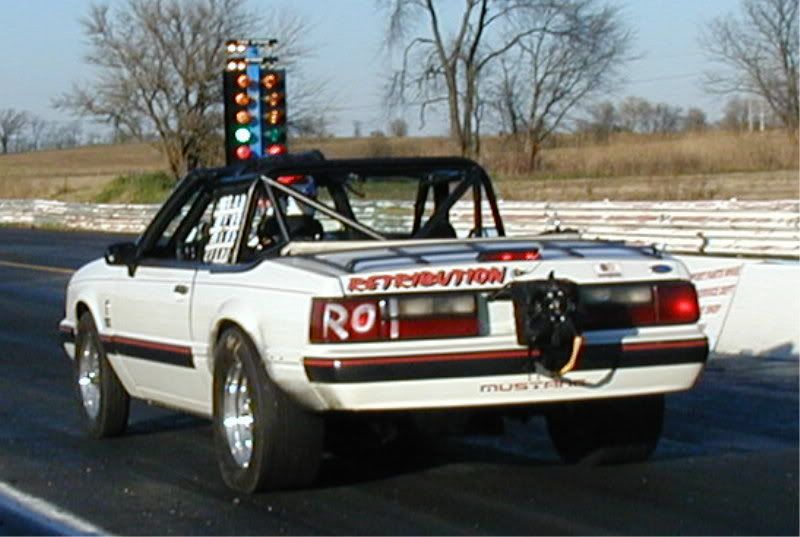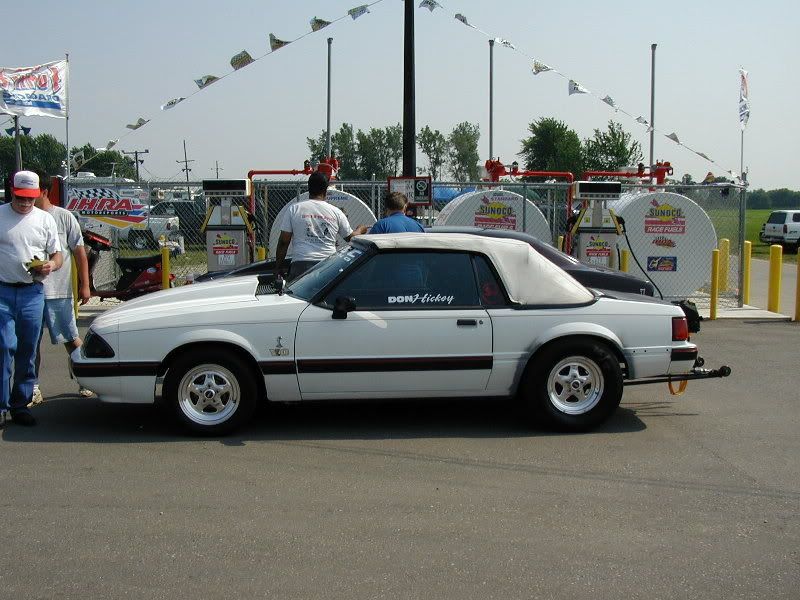 This is a photo from FLYPAST magazine out of England. The photo was taken while I was at the P51 Gathering of Legends in Columbus, Ohio, last September (2007). A friend of mine from England told me about it.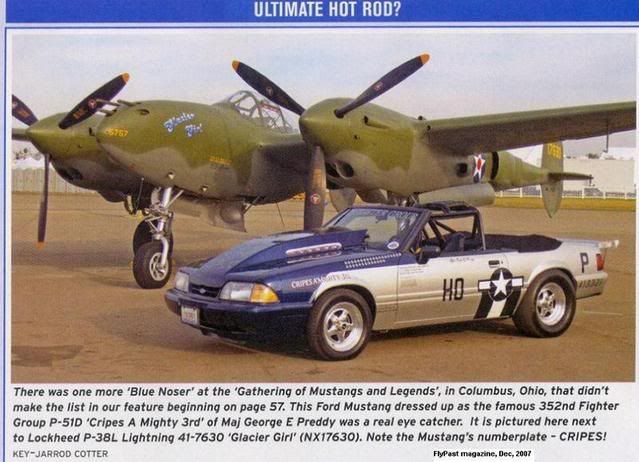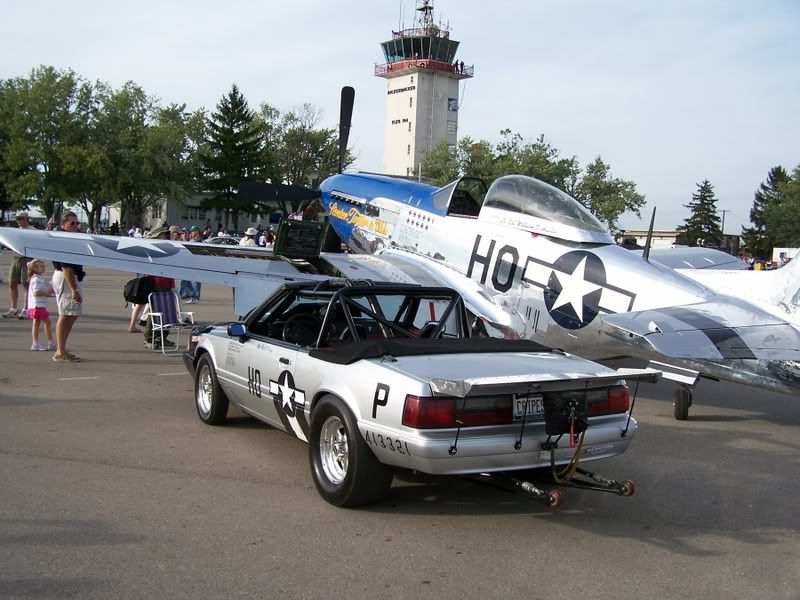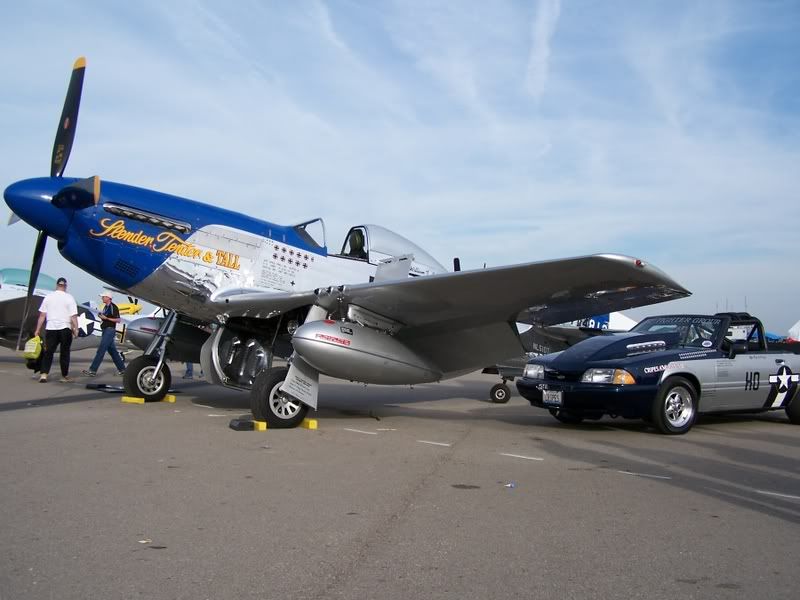 This next photo is the actual pilot who flew "West By Gawd Virginian". The P51 depicted on this side of my car. Punchy Powell had 3 aerial victories, and 3 ground victories back in 1944. Sitting in the car is his daughter.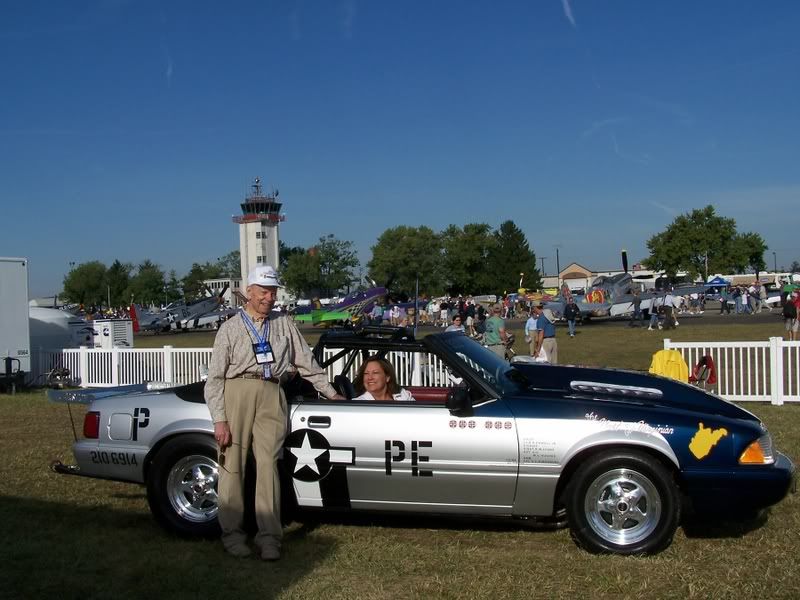 I also collect autographs from WWII Veterans. On the hood, are 90 autographs of pilots, armorers, crew cheifs, mechanics, weather specialists, etc...of just the 352nd Fighter Group. The original Bluenosers! The signatures were enlarged, and put on silver decals to make it look like the Vets scratched their sigs into the blue paint, down to the aluminum.
Here's my version of Cripes A'Mighty 3rd, next to a beautifully restored P51 version. Cripes A'Mighty 3rd was chosen for the following reasons:
1. The pilot, George Preddy, was the leading Ace in the Eurpean Theater when he was killed.
2. He is the pilot from that group with the most victories.
3. That P51 has the most kills than any other P51 in history.
4. George Preddy was the leading Mustang Ace
I thought it very fitting to use that paint scheme for the driver's side of my project.