Well I've completed Umbriago..at least with all the markings and such but I still need to play with the weathering. Having some small issues with the fading of the wing vs fuse OD green.. In game they are not the same color while in PS4 they are....
Anyways.....here it is about late April '44 when the 352nd went to Blue noses. It's also in the light blue of the 486th compared to the darker blue used later on. Interesting to note is that it appears the 486th (which got the first P51s) also managed to get some of the last OD painted ones since from 1 Jan '44 all P51s were left in natural finish from the factory.
Umbriago was lost on the morning of June 6 during takeoff in the dark when it crashed into the nearly finished new control tower..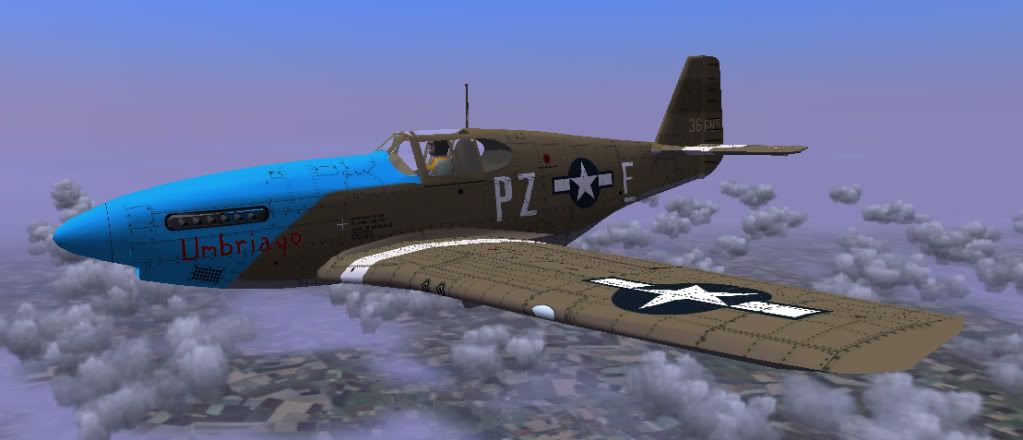 Here is the tower...